BRENT
MENDENHALL

Madison County
Commissioner
At-Large
LESLIE
DUNCAN
Kootenai County
Commissioner
District 1
DOUG
ZENNER
Nez Perce County
Commissioner
District 2
Chair
MARK
REKOW
Gem County
Commissioner
District 3
MARK
BOLDUC
Gooding County
Commissioner
District 4
WHITNEY
MANWARING
Bingham County
Commissioner
District 5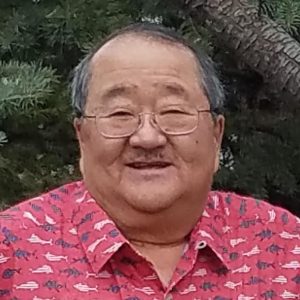 SCOTT
KAMACHI
Fremont County
Commissioner
District 6
KELLI
BRASSFIELD
Staff
Liaison
CCDF Guidelines
Idaho's counties are authorized by Idaho Code Section 19-863A to create a voluntary capital crimes defense fund (CCDF) to ease the burden of the cost of trials for death penalty cases. The CCDF is created through a Joint Powers Agreement authorized by chapter 23, title 67, Idaho Code and is administered by a seven-member Board of Directors elected by the counties. The counties on a per capita basis pay the cost of operating the CCDF.
The following steps or criteria must be met in order for a county participating in the Joint Powers Agreement to access the CCDF:
A county Prosecutor must declare that he or she will seek the death penalty no later than sixty days after entry of a plea by the defendant. Idaho Code Section 18-4004A
The prosecutor should provide to the CCDF a copy of the notice of intent to seek the death penalty at the time of notice to the defendant.
Beginning in January 1999, Idaho Criminal Rule 44.3 enables the judge to appoint two qualified attorneys to represent the defendant in death penalty cases. [As of 12/2000, rule is suspended pending final Supreme Court approval.]
The county shall pay for one of the attorneys (the "death penalty qualified" public defender or contract attorney shall be paid by the CCDF). The county shall pay an additional $10,000 deductible for the costs of the trial. In the case of multiple defendants, the deductible and attorney payment requirement applies to each defendant.
After the deductible is paid, the CCDF will pay the costs for the second attorney and all other related trial costs including but not limited to preparation, investigation, forensics, mitigation, etc.
The board of county commissioners, county clerk, prosecuting attorney and defense counsel should work closely to ensure that information is provided to the CCDF in order that reimbursement can be made to the counties. Claims are to be submitted to the CCDF after approval by the board of county commissioners. (Clerks please note that this will work similarly to the CAT program.)
There is no direct relationship between the CCDF and the office of the State Appellate Public Defender (SAPD) created in Idaho Code Sections 19-867 through 19-872 other than counties must participate in the CCDF in order to access the services of the State Appellate Public Defender. There is also no direct relationship between the SAPD and the Attorney General's office. The Attorney General's office handles all appeals for the prosecution.
The State Appellate Public Defender will handle ALL FELONY APPEALS, appeals from the district court in post-conviction relief proceedings, appeals from the district court in certain habeas corpus proceedings and post-conviction relief proceedings in death penalty cases. Idaho Code Section 19-870

If you have questions about the Capital Crimes Defense Fund, please contact Kelli Brassfield by calling (208) 345-9126.
CCDF Meeting Materials