09junAll Day2022 IT Directors Summer MeetingBest Western Plus Burley Inn & Convention Center
Location

Best Western Plus Burley Inn & Convention Center

800 N Overland Avenue
Event Details

You are invited to join the IT Directors for this year's 
2022 Summer Meeting on June 9th from 8:00 am to 5:00 pm at the 
Burley Best Western Convention Center in Burley, Idaho. This conference brings together county IT directors for education, trending topics, and 
networking opportunities. 
We look forward to seeing you in Burley!

Hotel Accommodations
Two guest room blocks are being held in Burley. Both blocks expire on Monday. 
May 23.
- Best Western Burley Inn: $109/night - 208.678.3501
- Budget Hotel: $79/night - 208.678.2200

Meeting Agenda 
The meeting agenda is still being developed. An email will be sent out as 
soon as it is available. 
Organizer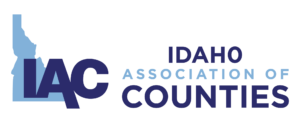 Mindy Linnmlinn@idcounties.org