10augAll Day122021 IACRC Annual ConferenceTamarack Resort
Time

august 10 (Tuesday) - 12 (Thursday)
Event Details

Save the date to attend the Idaho Association of County Recorders and Clerks Annual Conference on August 10 – 12, 2021 at the Tamarack Resort in Tamarack, Idaho! Please note: For 2021 the conference is a week earlier than usual.  This conference brings together county clerks and recorders from throughout Idaho for education, trending topics, vendor exhibits and networking opportunities. We look forward to seeing you at Tamarack!
Organizer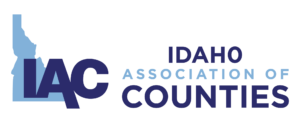 Idaho Association of Countieskcundiff@idcounties.org
Hotel Accommodations
A lodging block has been reserved at The Tamarack Resort. There is a mix of lodging options: individual king ($140/night) and double queen ($150/night) hotel rooms and studios ($185/night) in The Lodge at Osprey Meadows. Additionally there are 3 bedroom condos  ($290/night - split between the occupants) in the The Lodge and Osprey Meadows; and 2 bedroom cottages w/ hot tub ($260/night - split between the occupants) at the Owyhee Cottage. All lodging is just a short walk from the event space in The Grange Hall. 
*All rooms are subject to applicable state and local taxes. 
The room block expires July 9, 2021. 
For individual room reservations please call 208-325-1009 to make your reservation and mention the Idaho Association of County Recorders and Clerks. If you are interested in reserving a 3 bedroom condo or a 2 bedroom cottage please fill out the IACRC 2021 Tamarack Lodging Request.
The resort is waiving the $35 resort fee as well as the 3% booking fee. You are able to Direct Bill your county. The resort needs the name of your county, the billing contact, billing contact phone, email and mailing address.